4 Burglar Deterrents For Your Home Security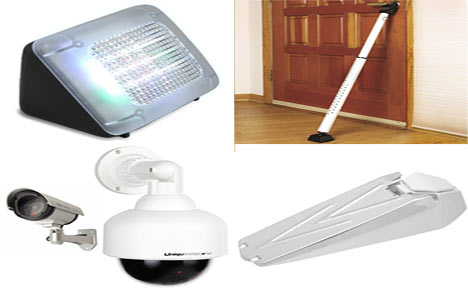 These four simple, inexpensive, and practical security items WILL present a deterrent to a home burglar…


These cheap but effective home security devices provide effective deterrence and resistance to home burglary while you sleep peacefully at night.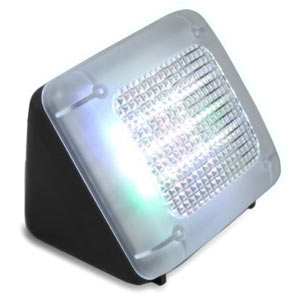 This little device is amazingly effective in its similarity to a real TV from the perspective of a burglar who is outside looking at your windows during the night. It recreates the light of real TV with its bright LEDs which fill a room with light in thousands of possible shades of color while it simulates scene changes, fades, swells, and and on-screen motion. Just put it on a 24-hour timer for the evening hours, and from outside, it looks just like someone is home watching TV. Most burglars will not break into an occupied house.
Here's an article I wrote regarding the 'Fake TV' burglar deterrent.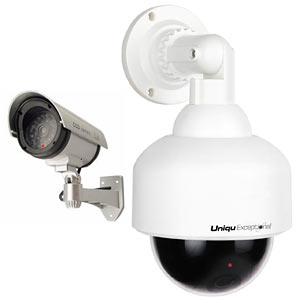 Today's remarkably inexpensive fake security cameras look like the real thing and will completely fool a would-be burglar. Most of them also have a blinking LED light for realism. They can be mounted literally anywhere – with the idea being to have them in plain sight. Most burglars will move along to the next home when they see this…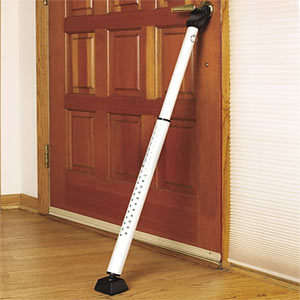 A security bar for your front and/or back door will provide an unbelievable amount of stopping power to a burglar attempting to force their way in. The harder they push, the more resistance it creates. It literally takes just seconds to place this under your doorknob at night before you go to bed.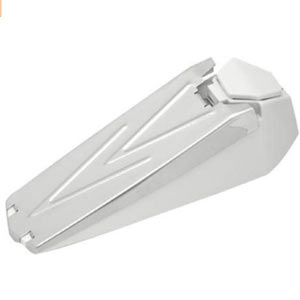 While the security bar under your door handle will deter a burglar, a door-stop alarm will screech a siren should the door budge at all. This will alert you in the middle of the night, and give you time to dial 911 and take defense actions… This is also a great solution for those who travel overnight.