Decoy Safe Hiding In Plain Sight To Fool A Home Burglar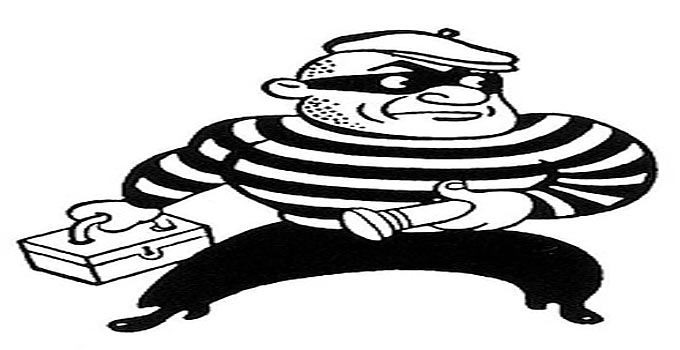 Most burglaries occur in the day time, usually between 8am-5pm. This is because most people are at work.
In general, the suspect is only in the house for less than 5 minutes, unless you are on vacation and they have hours.
The typical home burglar is looking for cash, jewelry, and guns.
So, what is a decoy safe? It's a sort of home safe that's hiding in plain sight.
A decoy safe (depending on its size, shape, form factor) will enable you to store some emergency cash, valuable jewelry, precious metals, or other valuables.
They're not actually traditional style home safes. They are cleverly designed containment products that appear as ordinary household items.
Examples of a decoy safe:
Here's where a home burglar will look first:
Places Where A Burglar Will Look First
1. A burglar will usually look in the master bedroom first.
In the jewelry box, dresser drawers, in the closets, under the mattress, around the bed (statistically most weapons are found next to the bed or under the mattress).
2. Then the burglar will quickly look around the house for small electronics, laptops, etc.
3. Bathroom. The burglar may move on to the bathroom medicine cabinet, a quick look in the toilet tank for a wrapped up treasure (a common household hiding place).
Even the kitchen refrigerator or freezer (a common hiding place for cash, etc.).
During the burgle, the burglar will be keeping an eye out for lock boxes or a home safe that may hold more cash, jewelry, or firearms…
A Decoy Safe to Fool The Burglar
Knowing this, it may be effective to keep a decoy safe with some of your rolled up cash or valuables. I thought this one was pretty clever:
Hair Brush Diversion Safe Stash
Note though that these are not designed to withstand fire, water, or other damage. They are simply ordinary looking household products (with internal containment access) hiding in plain sight.
Note that you should also consider having a better (and hidden) safe!
Maybe a home safe like this one:
Security Safe (see other sizes)
What do you think of the notion of a decoy safe?
Any ideas about 'do it yourself' decoy safes?
More: 3 Home Security Tips To Prevent A Burglary
More: What I like about my Door Security Bar