How to make Simple Bread in a Solar Oven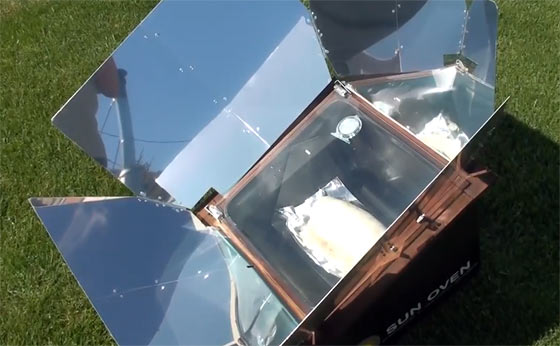 There are all kinds of recipes for making homemade bread, and there are many ways that you can cook it – including in a solar oven, like this one… Global Sun Oven.
For very basic homemade bread, all you need is flour, salt, sugar, yeast, and water.
You can use white flour, wheat flour, you can mill your own flour, whatever works for you…

1 cup warm water
1 teaspoon yeast
2-1/2 cups flour
1 teaspoon salt
1 teaspoon sugar (more if you like it sweeter)
In the event of a power outage, be it a short or long term event, you will either be limited to eating foods that don't require cooking, and/or you will need another source of cooking.
We have been cooking with a solar oven on occasion, for a number of years. You can't beat a solar oven when you factor in that you don't need any fuel! Sure, it won't be very efficient during the winter months or periods of bad weather, but during sunny or mostly sunny days it will provide free cooking.