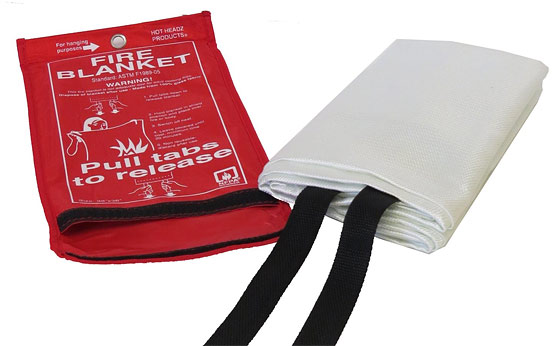 Do you know how to put out a grease fire?
I recently came across this practical and potentially house-saving (or life-saving) fire blanket – which will put out most any kitchen grease fire. Good insurance to have in the kitchen.
Having posted on this subject before, "How to Put Out a Grease Fire", I found the fire blanket concept to be a simple and effective way to put out that grease fire quickly…

The fire blanket is three feet square – enough to fit over any stove top pan.
Fire Blanket, 36 x 36-Inch, Red

Add a layer of safety and peace of mind while cooking in the kitchen. When things get out of control while cooking, and you suddenly have a grease fire, the Fire Blanket will extinguish it (within reason – any small fire).
Remove the blanket from the hanging pouch and calmly place over the cooking fire to smother the flames. It seems safer than spraying a fire extinguisher which might actually blow some of the burning grease out of the pan if you're too close, and will certainly leave a mess.
Note: A recent study concluded 31% of home structure fires involved cooking equipment.
The fire blanket is 'made from 100% glass fabric' (a fiberglass mesh).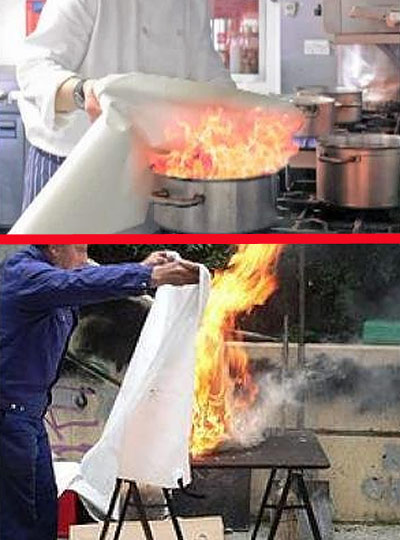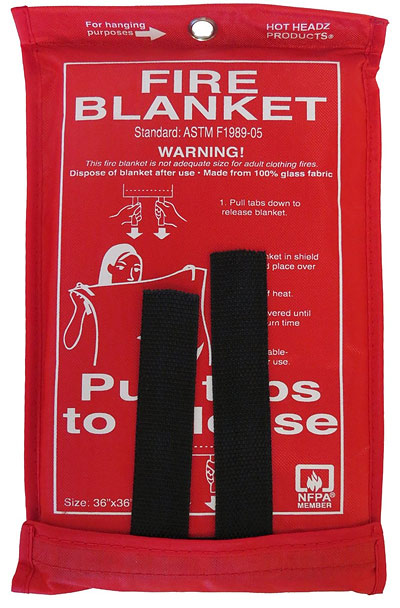 Alternatively, you could simply cover the pot which is flaming the grease fire (with its own cover while using mitts – or slide a cookie sheet over it).
Once the oxygen is consumed and snuffed out, the fire WILL go out. Do not remove the pan from the stove. Simply shut off the heat source and let the pan sit there and cool down.
Related article:
Fire Extinguisher for a Kitchen Fire