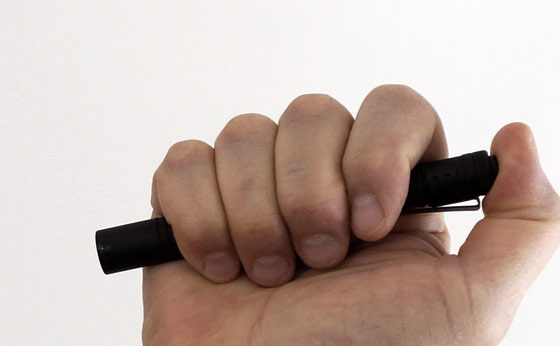 I have owned this pocket – tactical – penlight – flashlight for several years, and it may the best flashlight (of its type) for under 30 dollars.
Here's what I use it for, and why I believe it's one of the best for the money.

I've posted on flashlights before (I like flashlights 😉 ), and I thought I would briefly review this one for your potential interest – since I've used it for so long now…
It's the Streamlight 66118 Stylus Pro Black LED Pen Flashlight.
Streamlight Stylus Pro Black LED Penlight
The Best Reason To Own This Flashlight
1. It fits perfectly and comfortably in your pants pocket. The reason it's particularly suitable is the pocket clip which snaps onto the flashlight near the tail cap, and the overall dimensions of the flashlight.
2. If you wear any sort of cargo pants with multiple pockets (as I do), then the Streamlight Stylus Pro will clip especially conveniently and comfortably to any one of them. The clip is strong enough so not to worry about losing it.
3. If you're looking to carry a small flashlight as part of your EDC (every day carry), and if the flashlight is not very comfortable or practical to carry, then chances are you won't carry it. Chances are that you will carry this one (I do).
The Best Features Of This Flashlight
I find that this flashlight is good for general purpose, given its small size for a pocket carry.
1. The LED puts out 65 lumens. While 65 lumens is not exceedingly bright, I have found the level to be bright enough for many normal applications. I have even relied upon this particular flashlight one time for many continuous hours late into the night while unexpectedly tracking a bear on a hunt which began in the early evening while still light. While expecting to find the 400+ pound bear not too far into the forest after the shot, it turned out not to be the case – and fortunately I had my Streamlight Stylus Pro in my pocket!
2. The tactical push button. The tail mounted button will operate momentarily or pressed fully for on/off. The cap is waterproof, as is the entire flashlight (o-rings at all threaded fittings).
3. The flat black anodized paint will prohibit reflections – making for good tactical stealth.
4. The dimensions seem to be perfect. Total length is 5.25 inches. Widest diameter is 5/8″ while most of the body is 1/2″.
5. The body of the flashlight is solid and appears to be aluminum. Corrosion proof.
6. The reflector lens is of a polycarbonate material and apparently is very unlikely to break. Mine has only a few minor scratches with several years use.
7. While I prefer AA batteries for my other flashlights, this pen flashlight takes two AAA batteries (I use eneloop rechargeables) which is necessary given its narrow diameter. My eneloop NiMH AAA batteries provide 750 mAh each of power and the flashlight will light for about 6 hours on a set. Not bad!

I took several pictures for your interest: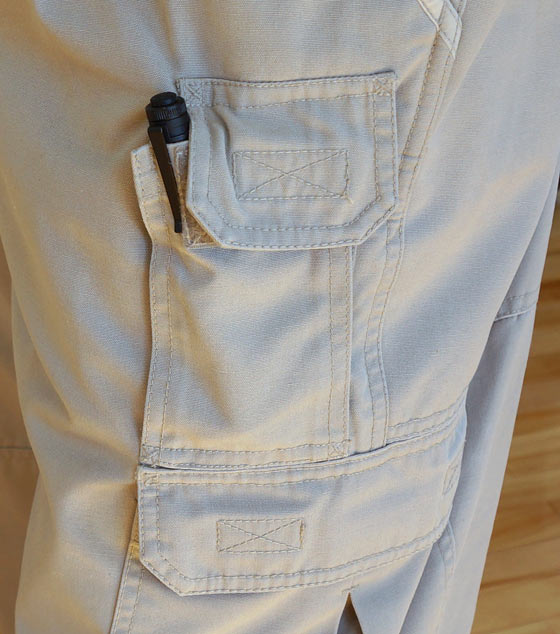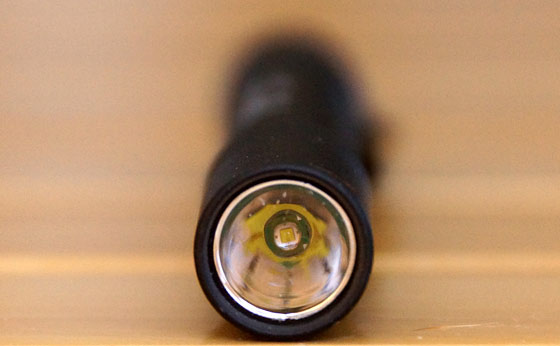 Streamlight Stylus Pro Black LED Penlight