34.8 million real visitors so far... serving you since 2010.
---
Off-Grid Charging System For AA-AAA Batteries, Plus USB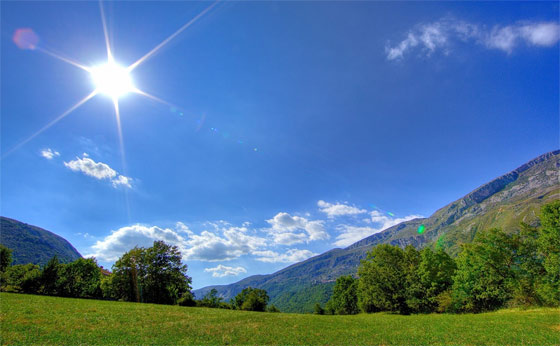 The combination of the right portable (folding) solar photovoltaic panel and battery charger will keep your rechargeable batteries charged while 'off-grid', enabling you to keep your communications devices, portable radios, flashlights etc.. charged and running in situations ranging from a long-term power outage to being out in the field or at a remote location.
While on the go, out in the field or backpacking, the following combination of equipment will provide ample charging for the most popular size consumer batteries (AA, AAA), as well as devices that require a USB charge (see below).
NiMH 'Smart' Battery Charger For Use With Solar Panel
OPUS BT-C2400 Battery Charger (AA, AAA)
This Ni-MH 'smart' charger is unique in that in addition to plugging into a standard AC wall outlet, it also operates from 12 volts DC with the included car adapter – also enabling use with some portable (foldable) solar panels (10 watts or greater @ 12-16volts DC). This enables field use of the battery charging system.
Another benefit of this charger (look for this feature if you're looking for other chargers) is that you do not need to install batteries in pairs. Each battery slot is independently monitored and uniquely charged according to its inserted battery condition. These chargers also generally have more sophisticated charging and sensing circuits improving charge quality and promoting longer cell life.
NOTE: If you can find a similar battery charger with more functionality (e.g. including C,D size options), so long as it has a DC Car Adapter you will be able to use it with the portable solar panels described below. If you find one with more functionality than the AA, AAA shown above, please comment for the benefit of others who happen across this post…
Portable Solar Panel For Use With Battery Charger
PowerFilm F15-600 10w Folding Solar Panel
Solar panels come in many sizes, shapes, and various electrical specifications.
This 10 watt solar panel is portable, folds up, and provides the correct output operating voltage (15.4v) and minimum current requirements (0.6 amps) to power the charger listed above. It also comes with a car adapter (FEM) for 12 volts DC, making it compatible with the battery charger unit above.
PowerFilm F15-1200 20W Folding Solar Panel
This 20 watt folding solar panel will provide even more power under less than ideal solar conditions to assure readily available current for the charger; 15.4 vDC @ 1.2 amps.
PowerFilm homepage specs for F15-600 (10 watt solar panel)
PowerFilm homepage specs for F15-1200 (20 watt solar panel)
12-volt DC Car Adapters
There are all sorts of DC adapters (for a car cigarette lighter socket) to accommodate a wide range of charging needs. With the proper 12 volt adapter and cable for your device (coupled with the portable solar panels listed above) you will be able to charge most any typical electronic gadget.
Be aware of power limitations that may exist with your larger devices as the solar panels listed here are 10 and 20 watts (enough for most gadgets and charging consumer batteries).
A USB charger like this one will charge devices including Apple and Android devices.
PowerGen 12W Dual USB Car charger
You could even convert to 110-volts AC as long as your device is rated less (watts) than the solar panel you're using. Or simply use it in your car up to the rating of the adapter itself.
Power Inverter dc 12v to 110v ac
For a USB-only portable solar charger, the following 'Anker®' solar charger is a very viable solution (14 watts).
Anker® 14W
Rechargeable Batteries
There is a fairly wide range of rechargeable Ni-MH (Nickel-Metal Hydride) batteries on the market. Most recently I have been using the Sanyo 'eneloop' batteries with very positive results (lots of recharge cycles, high capacity, reliability).
eneloop Rechargeable Batteries