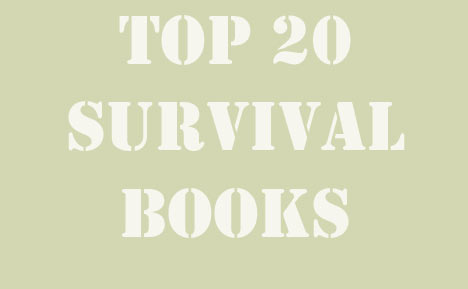 The following list of survival & preparedness books are the top twenty purchased through MSB book links during 2012.
(UPDATE)
Even years later, they are still great choices.
More:
Important Survival Preparedness Books To Have On Your Bookshelf
More:
10 Survival Novels

1.
Encyclopedia of Country Living, 10th Edition

2.
Basic Butchering of Livestock & Game

3.
SAS Survival Handbook, Revised Edition

4.
U.S. Air Force Survival Handbook

5.
Handbook to Practical Disaster Preparedness

6.
Where There Is No Dentist

7.
Back to Basics: A Complete Guide to Traditional Skills

8.
The Doom and Bloom(tm) Survival Medicine Handbook

9.
Root Cellaring: Natural Cold Storage of Fruits & Vegetables

10.
Where There Is No Doctor

11.
All New Square Foot Gardening

12.
How To Survive the End of the World As We Know It

13.
One Second After

14.
Red Cross First Aid & Safety Handbook

15.
Emergency Food Storage and Survival Handbook

16.
Trapper's Bible: Traps, Snares & Pathguards

17.
Mini Farming: Self Sufficiency on 1/4 Acre

18.
Guide to Canning, Freezing, Curing and Smoking Meat, Fish & Game

19.
Prepper's Pocket Guide: 101 Easy Things

20.
Field Guide to Medicinal Plants