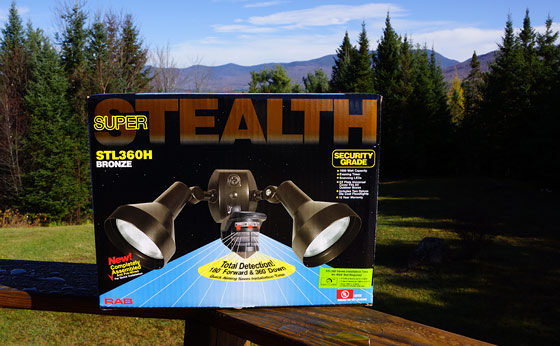 I have no doubt whatsoever that the 'RAB Super Stealth' is absolutely the best outdoor motion light for home security.
Remember, you get what you pay for.
Despite the higher cost of this motion light, trust me – it's worth it!
Why do I say that? I have lots of them…
I have been completely satisfied with their outstanding performance for years.
RAB Lighting -Super Stealth 360 (bronze)
RAB Lighting -Super Stealth 360 (white)
I recently purchased and installed two more of these outdoor motion lights to beef up my home security. I had purchased RAB motion lights a number of years ago for my previous home and I was pleasantly surprised to discover even more improvements to their already stellar product!
They're still the best outdoor motion light, and here's why: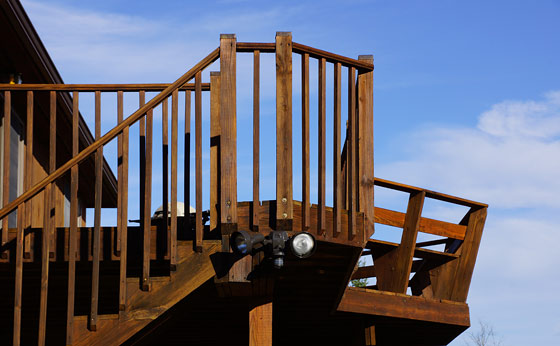 I mounted this outdoor motion light on one end of the deck (the other 'RAB' is mounted on the other end). The intention is to have the entire perimeter of the house covered from every direction for better security. For my setup, this means four motion lights.
Having moved to a rural location, one enjoyable project was to solidify all aspects of my home security – including my outdoor motion light situation.
While choosing which motion light to use, there was no hesitation. Since I had used them before I knew they were the best there is.
My opinion that this is the best outdoor motion light has not changed.
In fact it's even stronger: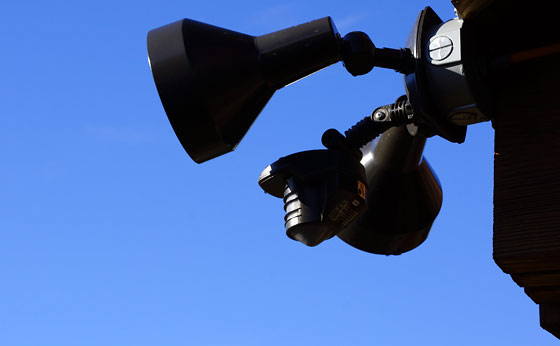 Reasons Why The RAB Super Stealth Is The Best Outdoor Motion Light
Long range detection
The primary motion light sensor has no problem reaching out 60 feet for detection in a 180 degree pattern. This is important to me because I want the earliest notification possible.
360 degree motion sensing
The RAB has two sensor detectors! One reaches out for distance and the other looks ALL AROUND, including UNDERNEATH. This second detector has a reach of about 10 – 15 feet behind it and underneath it. There is NO sneaking up on this one.
Temperature compensation
The outdoor temperature affects motion sensing ability. The RAB Super Stealth automatically adjusts for optimal motion detection regardless of the hot or cold temperature outside.
Surge protection
Built in surge protection to 6000 volts will protect your investment. This could be caused by voltage spikes from thunderstorms, power tools, etc..
RF Immunity
This motion detector is protected from radio frequency interference.
Scanning LEDs
Three Red LEDs are always scanning across the face of the motion detector. This feature itself is a great deterrent.
Motion detector advanced logic
They have figured out a way to minimize false triggers. You can be confident that when this light turns on, there's a reason…
Wattage Capacity
Unlike most other motion detectors, this one can switch up to 1,000 watts, and has the ability to daisy chain additional lights along with the two which are part of the RAB.
UPDATE: I have found the best (so far) LED flood light replacement bulbs for all of my motion lights and posted a review here: Best LED Flood Light – Spotlight
Hyperikon LED Flood Light, 1240 lumen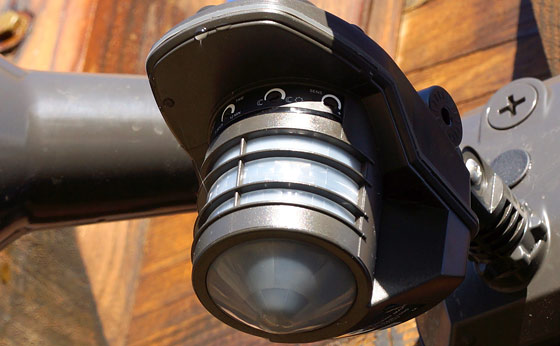 The Best Outdoor Motion Light For Home Security
There are additional features too, but those listed above are important to me and part of the reason I choose their motion lights. A very important part of general preparedness is one's home security. An outdoor motion light (or several) is one of the best deterrents you can have for a first level security defense at night.
Note: I have a background in electronics (among other things) and installed these motion lights myself. I can tell you that RAB has made it very accommodating for the installer (or electrician) with several thoughtful and helpful inclusions to make the installation go smoothly. 1st class all the way.
Note: This article has been updated to reflect my ongoing confidence that this is the best outdoor motion light for those who want the best protection.
Related article: The Best Outdoor Motion Detector Light