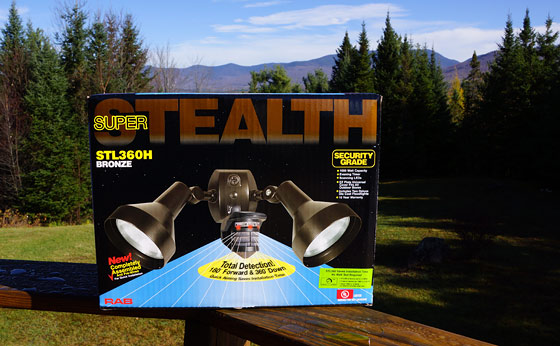 I have no doubt whatsoever that the RAB 'Super Stealth' outdoor motion light is absolutely the best there is for home security.
Why do I say that? Because I have lots of them, and have been completely satisfied for years.
I recently purchased and installed two more of these outdoor motion lights to beef up my home security, and although I already have RAB motion lights from several years ago, I was pleasantly surprised to discover even more improvements to their already stellar product.
They're still the best. And here's why.