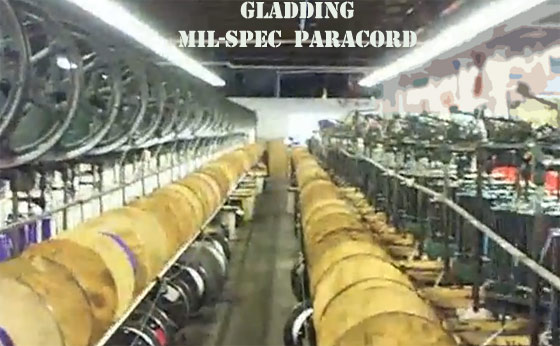 'Gladding' has earned it's #1 reputation for the best quality paracord cordage, and they are considered to be the best at what they do.
It's Made In The USA (upstate NY), they're an approved vendor of the United States Department of Defense and supply the U.S. DoD with mil-spec Mil-C-5040 paracord.
The thing is, you can get this paracord too! Every prepper should seriously consider having a roll of this stuff (I'm sure many already do).
Here's a bit more about Gladding (a brief factory video tour) and the best place where you can get this paracord (the real thing).