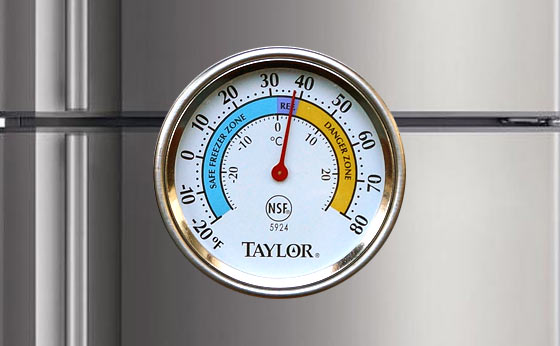 A refrigerator is one of the most important pieces of equipment in the kitchen for keeping foods safe. Refrigeration slows bacterial growth.
Bacteria grow most rapidly between 40 and 140 °F, the "Danger Zone".
A refrigerator set at 40 °F or below will protect most foods.
If you're wondering how long food storage will last in the refrigerator, here's a list of common foods and their safe food storage time in the fridge.