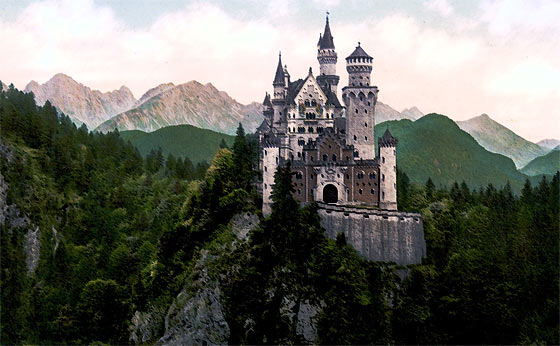 As we increasingly move into an uncertain and dangerous world, for many of us our homes will be our last refuge of safety and security.
While the ordinary home at a minimum provides shelter from the elements, the fortification of the home will become (and is becoming) an important and even crucial aspect to deter or defend against human elements who wish to steal or do harm.
The environment is already dangerous to an extent. It will become 'orders of magnitude' worse during societal collapse conditions. Will your home be safe from the elements then?
For example, lets say that society (for whatever reason) has crumbled into social chaos which has badly affected the ability to acquire one's daily needs. Vast numbers of people have subsequently become hungry and desperate due to the lack of reliable supply and distribution. Maybe there has been some help but it has not been enough. Or maybe the help has run out or has run low. The government has not showed up in the community and there has been no definitive word whether or not they will show up at all with truckloads of food and other needed supplies.
Those who are inclined to be more aggressive will be out first on the streets and neighborhoods looking to resupply – always on the lookout for food. As others become increasingly hungry they too will hit the streets in search of food and supplies.
One might expect that all grocery stores, convenience stores, etc.. will be hit first. It won't take long to clean them out. Then what?
They will begin prowling homes. Even the homes in your neighborhood. Even YOUR home.
How will they do it? Some, especially in the beginning, will knock on doors asking for handouts. If they receive a handout, I suspect that they will soon be back for more. I'm not suggesting one way or the other what to do – that's a personal choice – I'm just saying…
Additionally, it won't be long after the first knock on the door — there will be yet another knock, this time from someone else. And so on… What then?
It may eventually reach a point where there will be no knock on the door as the street danger increases. With little or no warning the takers will be on the hunt and may break into your neighbor's home and then your home to "take".
It's bad enough that home burglary is a problem already (obviously much worse in some areas than others). However when you couple that particular bad element with desperation, there's going to be a whole new set of problems…
And in fact, it will likely get violent.
People today are already on the edge. When I travel outside of my rural area I especially see the aggression, the bad behavior, the rudeness. When these same people become increasingly desperate, there are going to be fireworks. And it won't take long.

How are we to defend against it from the standpoint of our homes?
First, obtain your own long-term food storage supplies so that you will not become one of them!
That said, how does one turn their home into a fortified castle?