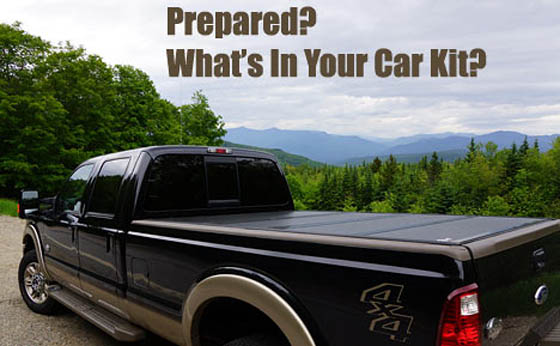 What's in your car kit?
If you are like most other people, you probably spend a fair amount of time driving in your car. While it may seem like you could easily and quickly get help if you broke down or became stranded, please do not assume that this will always be the case.
What if you had to 'bug out' in your car?
Please consider any or all of the following items to include in your car kit…