Open Forum & Off-Topic Conversation
This is a continuous running forum.
Every Saturday I trim comments to the most recent and let it run all week.
This Open Forum is for:
Sitting around the campfire with fellow MSB'ers
Off-topic conversation throughout the week
Preparedness accomplishments
Questions & Answers among MSB'ers
NEWBIES:
We keep all other articles on-topic as best we can.
So use this open forum for everything else. Thanks!
Tip: Use our 'Recent Comments' page to keep up with the latest conversations.
SUPPORT MODERN SURVIVAL BLOG
If you like the environment here, help me keep it going:
1. Start your Amazon shopping (HERE) I earn a small commission >> at no additional cost to you.
2. Vote for ModernSurvivalBlog as a Top Prepper Website.
3. Donate a few bucks for my efforts:
4. IMPORTANT! Visit our current sponsors to generate traffic from our site:
ReadyMadeResources (All Things Preparedness!)
GoldenEagleCoin (My source for PM's)
FireSteel (Military Supplier | Fire-starter Rods)
EMPShield (EMP & Lightning Protection)
USA Berkey Filters (Lifetime Warranty)
LPC Survival (the Berkey Guy)
Surviveware (Survival First Aid)
Sol-Ark (ON/OFF GRID EMP PROOF)
This Week's Sponsor:
THE Best FireSteel – Used by the US Military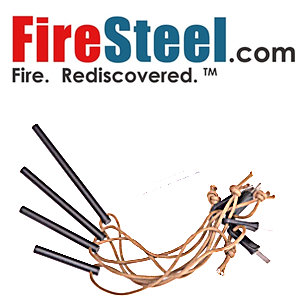 Lastly, this Open Forum is not for politically-charged ranting. Find another tavern for that.